Global Fishery Forum & Seafood Expo
September 14-16 2017
St. Petersburg, LENEXPO EC
---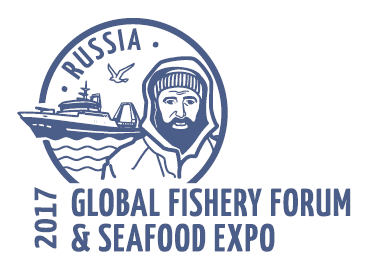 Description of the event
Global Fishery Forum & International exhibition for fishery, seafood and know-how (Global Fishery Forum & Seafood Expo) is a key industry event 2017.
For the first time Russia will act as the host party for specialists in global fishery and contiguous economic industries of various countries. Organizations and delegations from more than 50 countries of Europe, Asia, Africa and the Americas are invited to participate in the exhibition and forum.
Within the framework of the Forum the main trends determining the development of the modern world fish market and promoting expansion of trade and economic relations and scientific and technical cooperation will be covered, the discussion of the strategy for the development of the fishing industry of the Russian Federation and key parameters of the export-import policy will be discussed, as well as familiarity with the best practices of conducting Fishery and presentation of Russian fish brands.
The exhibition will be attended by more than 200 Russian and international companies that will present their products, advanced technologies and equipment for the fishing industry.
10 000 sq.m
50 countries
200+ companies of participants
Exhibition venue: LENEXPO EC
Address:
St. Petersburg, Vasilievsky Island, 103 Bolshoy Pr.
Itinerary:
How to get to the metro station Primorskaya:
then trolleybus No. 10, buses No. К129, К120, К128, route taxi No. 183, 690, 128, 129
How to get to the metro station Vasileostrovskaya:
route taxi No. 183, 690, 349, 44, 309