September 6-7, 2017
Vladivostok (Russia), Fr. Russian, FEFU
Official site: www.forumvostok.ru
---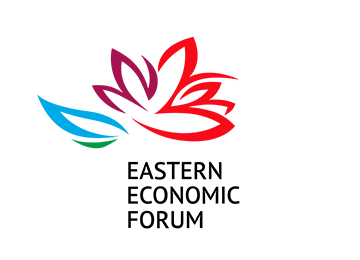 Description of the event
Eastern Economic Forum is held annually in order to promote the accelerated development of the economy of Eastern Russia and expand international cooperation in the Asia-Pacific region, according to Executive Order of the President of Russia of May 19, 2015.
There will be a new conception of The Federal Agency for Fisheries' exposition in 2017, it will be dedicated (on the campus of FEFU) to creation and development of All-Russia electronic auctioning and stock exchange trade of aquatic biological resources. The new mechanisms of realization domestic fishery products through auctions and stock exchange trades will be presented in real-time mode at the venue. There will be also featured the 3D-presentations of projects implemented by Far East fishery companies.
56 countries
3.3 thousand people
200 agreements
1.76 trillion roubles
Unified concept of the national joint stand
The aim of EEF-2017 exhibitions: attraction of investors to the Far East.
visualization of provisions of Forum program, revealing investment opportunities in the Far East;
dialogue between investors, companies executives, representatives of state authorities and media;
contributing to vision of dynamics of investment process among potential Russian and foreign investors;
visual proof of investment attractiveness of the Region; direct involvement with investors on a sectoral and regional basis;
developing an integrated understanding of FEFD and its investment attractiveness; increased understanding of development institutes of FEFD;
presentation of participating countries.
At the venue of EEF-2017 PSEDAs are presented, as well as investment projects, measures taken by federal and regional authorities to develop social, economic, demography and investment potential of FEFD.