China Fisheries & Seafood Expo 2018 (CFSE)
NATIONAL JOINT STAND OF


RUSSIAN FEDERATION
---
CHINA FISHERIES & SEAFOOD EXPO
---
7-9 November 2018 г., China (Qingdao)
Pavilion E3
Description of the event
Asia's largest and one of the world's largest International exhibition for seafood and fish and seafood processing know-how China Fisheries & SeaFood Expo (CFSE) is held in China not by accident, since China produces two-thirds of the world's seafood, and the Chinese sea products market is the largest, most dynamic and promising in the world today. Each year CFSE exhibitors enter into hundreds millions dollars contracts.
This year, China Fisheries & SeaFood Expo 2018 will be held in Qingdao from November 7 to 9 for the 23th time and will present more international pavilions from around the world (more than 20 pavilions are expected, including new ones from Russia, Argentina, Denmark, Ireland, Japan, New Zealand) to meet the demand, growing in China, for imported seafood, which is considered safer and more qualitative than domestic one.
CFSE 2018 Profiles: Various types of fish and seafood, delicacies of fish and seafood, as well as a variety of services and technologies for rapidly developing industry of seafood, including seafood processing, storage and transportation, restaurants and retail equipment and others.
More than 1500 companies from different countries are planning to take part in the exhibition.
To the Exhibitor
Participant Package
Full cost 1 sq.m 108 000 rubles
FOR EVERY PARTICIPANT FULL COST
CALCULATED INDIVIDUALLY
Standard stand equipment
• Glass desk;
• Desk for negotiations;
• Chair;
• Front desk (reception), company logo;
• Touch screen 42;
• Participant's interactive content (tailor-made for each participant: in English and in Chinese);
• Bar stand;
• Plasma display 80;
• Refrigerated display case;
• Printed materials rack;
• Interpreter operating a stand (for the duration of exhibition);
• Decoration of a stand in accordance with Participant's brand-book;
• Water station (1 bottle of water) -1 pcs;
• File cabinet -1 pcs;
• Refrigerator -1 pcs;
• Tea-coffee set - 1 pcs;
• Kettle - 1 pcs.
Catering
"Russian fish"
Presented at the National Exhibition Stand. Original dishes prepared by the best chefs in Moscow.
The chef of the restaurant "Fahrenheit" Victor Titov and his team will surprise you and guests of your stand with meals prepared from the products of the participants of the united stand within three days.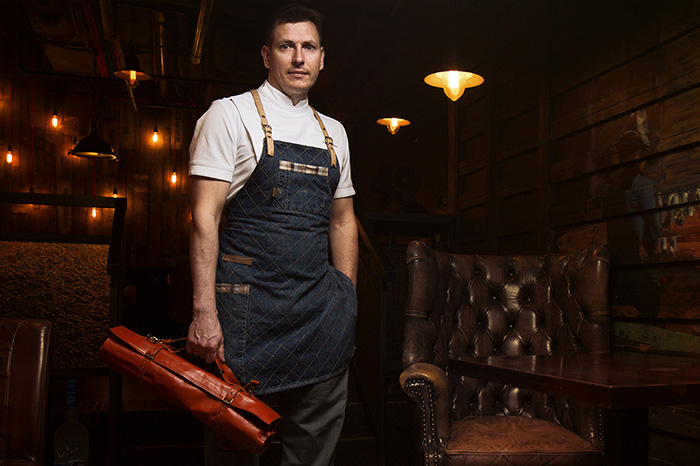 Advertising Support
Placement of an advertising banner of the exposition of the Russian Federation on the official website of the event www.chinaseafoodexpo.com
Placement of information about the participant of the united exposition of the Russian Federation on the site of the stand organizers – www.rusfishexpo.com
Placement of an advertising banner on the main facade of the pavilion (entrance group)
Placement of an advertising video about the united exposition of the Russian Federation on the screen in the registration area of visitors
Placement of pointers on the floor in the main passages of the pavilion E1, E2
Placement of banners on the ceiling with information on the location of the RF stand in the main aisles in the pavilion Е1, Е2
Placement in the participants directory of contact information about the participant of the united exposition